neon rain recordings :
MUSIK · GERÄUSCH · KUNST
die zeit und das geschehen aufzeichnen | to record time and what's going on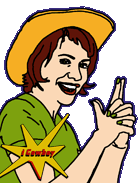 iCowboy bei Tatendrang Design
30. September 2004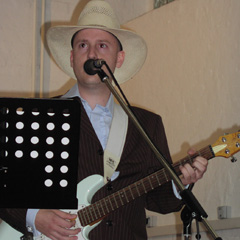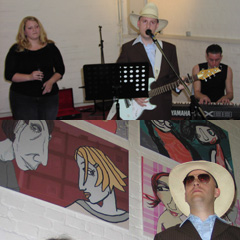 iCowboy trat am 30. September 2004 bei der Vernissage der Gruppe Tatendrang Design in Braunschweig auf. Bei »In der Weststadt« wurde er von Sonja und Matthias mit Gesang und Klavier unterstützt.
Fotos: Jan Bratz (2), Roberta Bergmann